In 2019 we hosted 400 visitors and more than 20 speakers from around the world. Thank you all for joining us on our 1st annual conference and stay tuned for the year 2020.
Stay Up to Date for 2020
Subscribe to our newsletter and stay updated with latest news for upcoming event.
The Manifest
Based on the conclusions established in the discussion panels that reflect the current situation in Electromobility and Energy Storage in Slovakia, the four following thesis are to be implemented in Slovak Battery Alliance 2020 program.
ELEKTROMOBILITY

SPEED UP
It is inevitable to speed up the introduction of electric cars and the formation of such legislative environment that would enable the acceleration of construction, and further development of an adequate charging station infrastructure in Slovakia.
LEGISLATION UPDATE
It is inevitable to adjust the legislation and market regulations for electric energy storage.
ACADEMIC RESEARCH
It is inevitable to support the interdisciplinary research and the transfer of battery innovations from abroad, and to prepare an academic sector dedicated to education of professionals for the entire battery value chain, from production and testing to recycling.
GOVERNMENT
SUPPORT
It is inevitable to acquire the support of the Slovak Government, among others, for financing the projects of the Slovak battery ecosystem, with the aim to establish the production of our own components in the entire battery value chain.
Patronage '19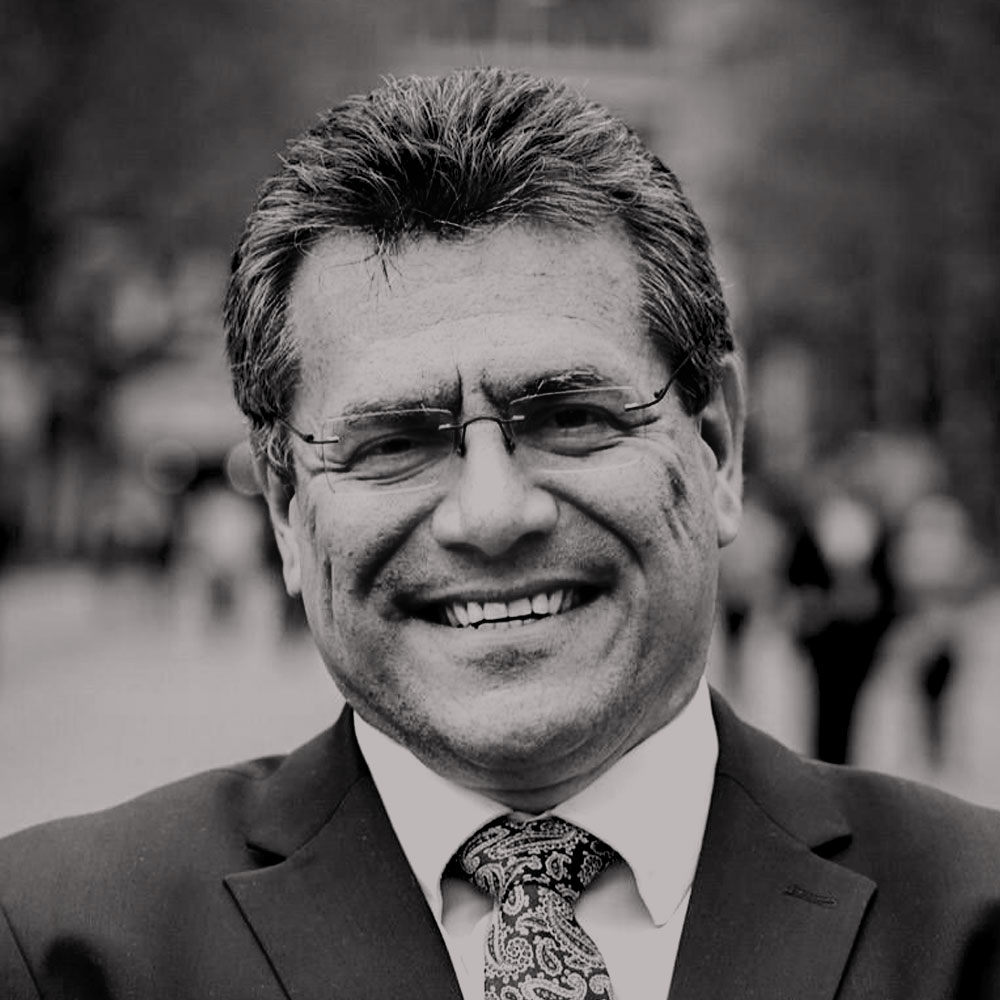 Maroš Šefčovič
Vice-President of the European Commission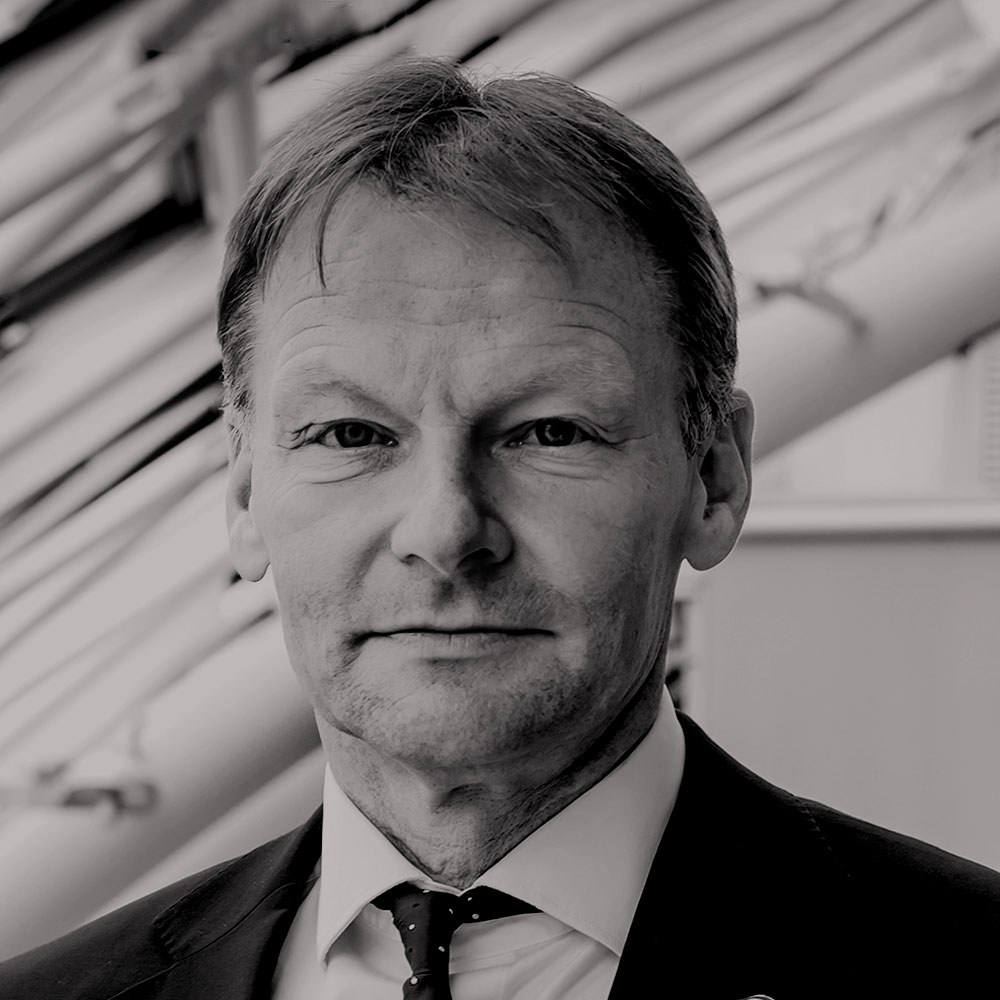 Vazil Hudák
Vice-President of the European Investment Bank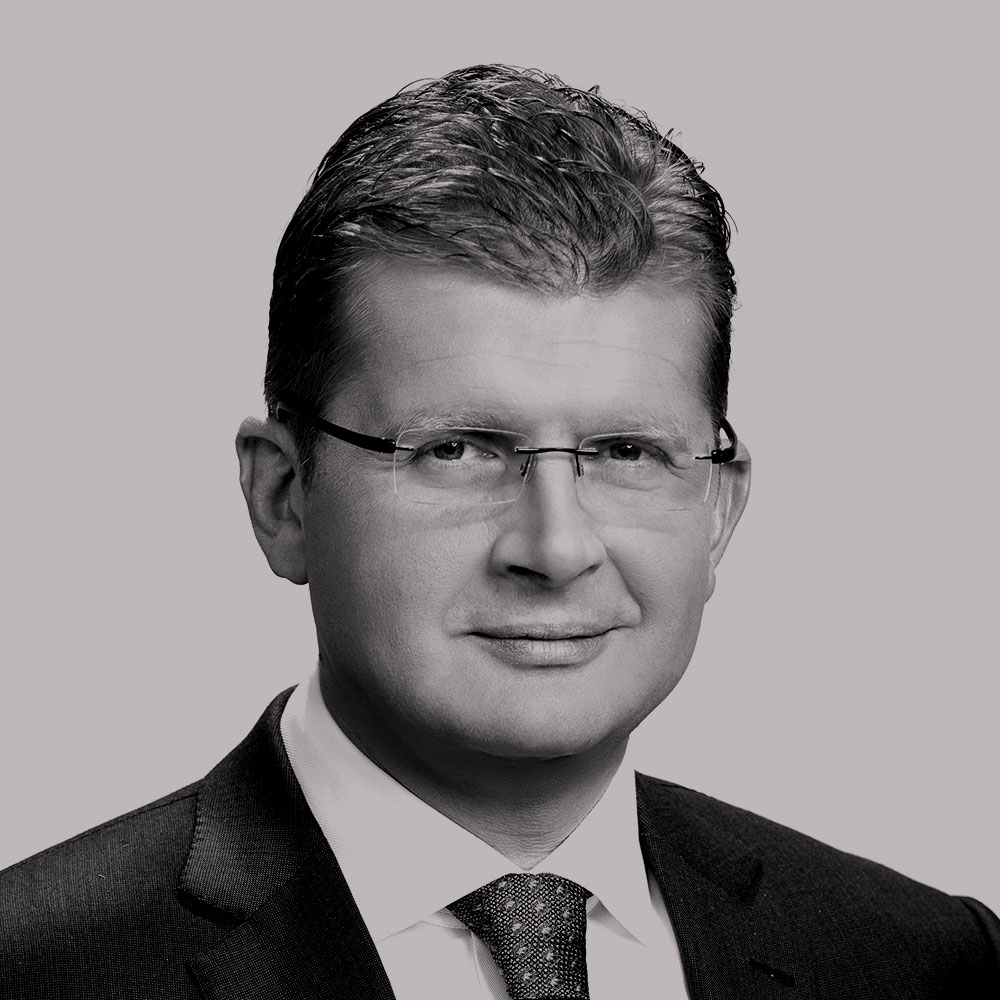 Peter Žiga
Minister of Economy of the Slovak Republic
Speakers '19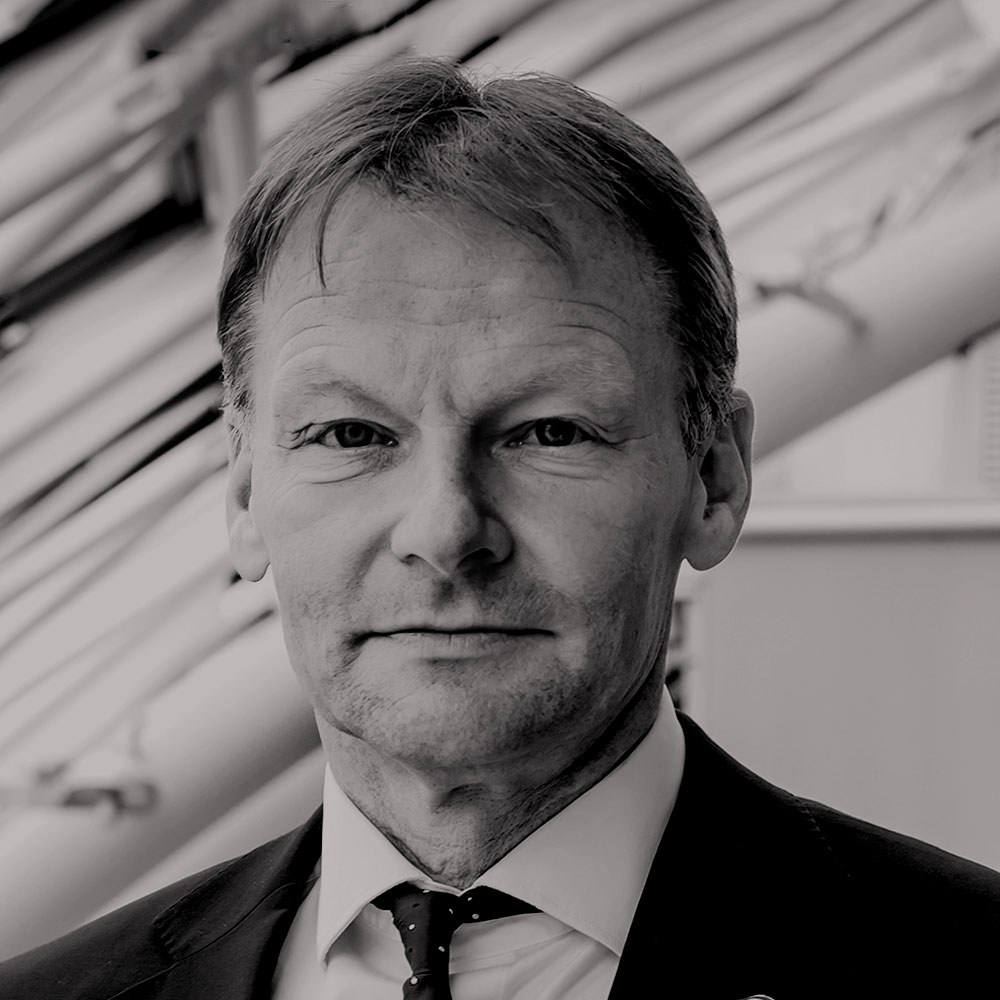 Vazil Hudák
Vice-President of the European Investment Bank
Vazil Hudák joined the European Investment Bank as Vice-President at the beginning of October 2016. Prior to taking up office, he was appointed Chief Negotiator of the EU Budget during the Slovak Presidency of the Council of the European Union. He has served as Minister of Economy of the Slovak Republic from 2015 until 2016. Preceding this, he was State Secretary of the Ministry of Finance and Representative of the Slovak Republic on the Board of Governors at the European Stability Mechanism. He was also Industry Head for Public Sector of Eastern Europe at J.P. Morgan Chase and has worked for the Citi Group and EastWest Institute in the U.S.A. and Europe. Vazil Hudák started his career at the Federal Ministry of Foreign Affairs of Czechoslovakia. He studied at the Moscow State Institute of International Relations in Moscow, Charles University in Prague and Harvard Business School.
Štefan Rosina
President of Matador Group and the Chairman of the Board of Directors at Matador Holding
In 1984 he started his career in Matador working at various positions in production. Since 1985 he held number of positions as a research employee, technical engineer at Investment Department and Director at Technical Development Department. Since 1997 he served as a Vice-President for Development of Science and Technology, Vice-President for Strategy and Chairman of Supervisory Board. Mr. Stefan Rosina is also a Honorary Consul of the Republic of Kazakhstan in the Slovak Republic. He holds MBA from Slovak University of Technology in Bratislava and Vienna University of Technology. He gained his PhD at University of Economics in Bratislava and obtained the title Associate Professor from University of Ostrava.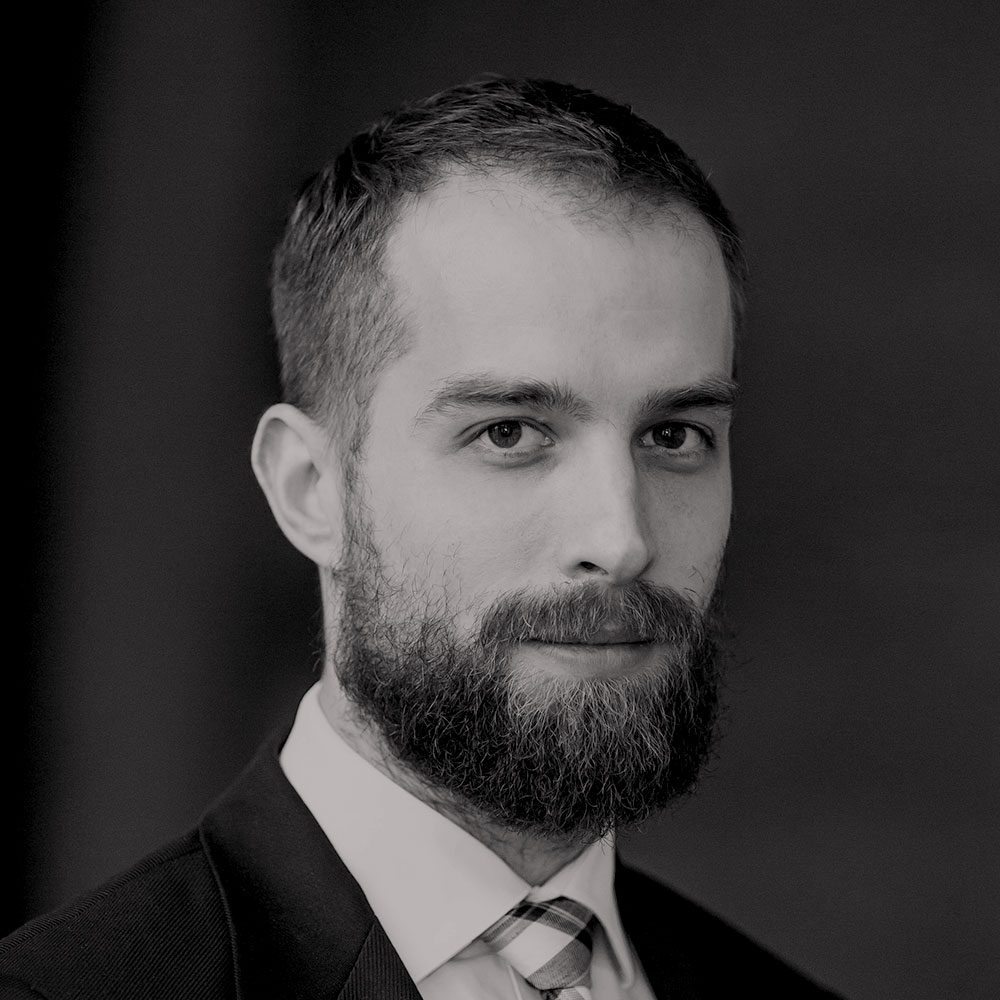 Maciej Mazur
Managing Director and founder of the Polish Alternative Fuels Association
Business practitioner with many years of experience in the energy sector. Since 2012, he has been working in the alternative fuels industry, in particular in the e-mobility and natural gas sectors. He has worked, among others, on the implementation of the largest infrastructural projects carried out in Poland and advised companies from the fuel, automotive, financial and FMCG sectors. Graduated in International Relations from the Faculty of International Trade Policy at the University of Warsaw. He also holds an MBA diploma. He is currently working on his doctorate in economics. Author of numerous publications in the field of energy and public communication. Speaker at numerous industry debates and conferences.
Marián Smik
Chairman of Slovak Battery Alliance, co-founder and executive director of AEN Group
Marián holds the position of Chairman of the recently established Slovak Battery Alliance. Marián is also a co-founder and executive director at AEN Group. This joint-stock company is active mostly in the segment of energy production, trade with electrical energy, natural gas and LPG industry and heat production industry. AEN Group has been active for 18 years and now holds more than 11 companies.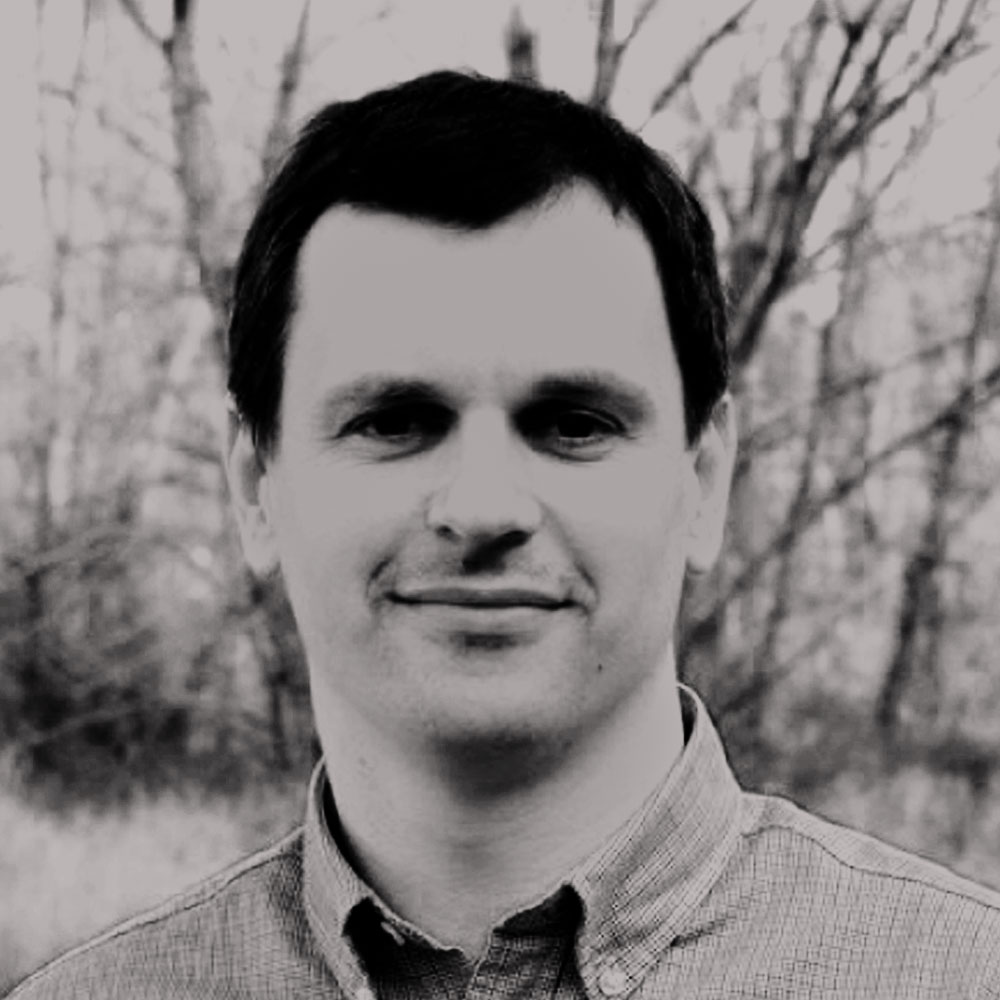 Peter Badík
Co-founder and Managing Partner at GreenWay
Since 2011 he devotes his work to promote ecological transportation and electric vehicles. He is the co-founder of GreenWay and Voltia Companies. In Greenway he acts as the managing partner responsible for strategy, planning and business development. GreenWay is the leading provider of EV charging services in CEE region. It operates the largest network of public fast chargers in Slovakia and Poland. He is one of the founding members of Slovak Electric Vehicle Association (SEVA) where he acted as the Director. He regularly speaks on international conferences and lecture the new trends in ecological transportations. He is member of expert group advising European Commission on the large scale electric vehicle deployment.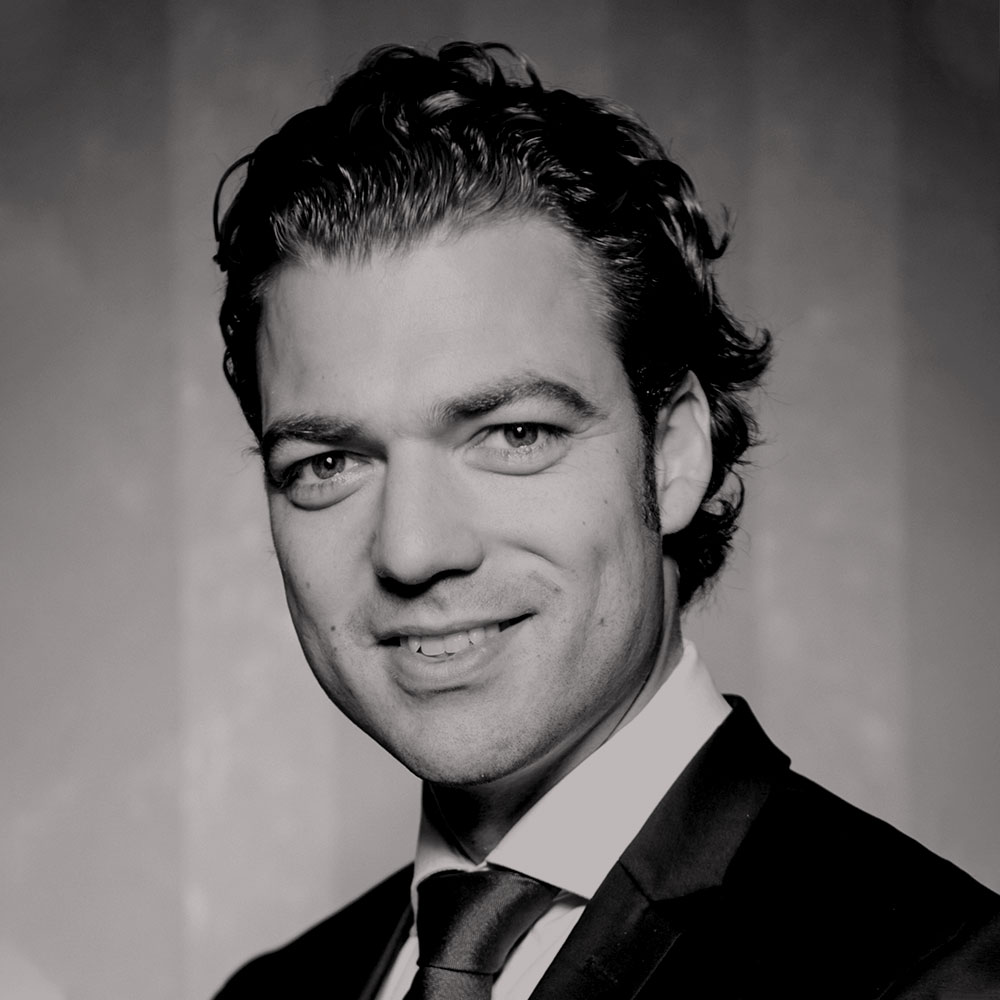 Marián Boček
Co-founder and executive chairman at InoBat, co-founder and Managing Partner at IPM Group
Marián is co-founder and executive chairman at InoBat. Marián has over fifteen years of global banking and investing experience, having executed in excess of us$10bn in private equity and venture transactions in the global energy and mobility markets. Marián's track record includes successful investments across the entire asset lifecycle (from seed to m&a stage) with cross-border (e.g. silicon valley to cee) technology transfer element. Marián is also Co-founder and Managing Partner at IPM Group ("IPM"), a specialist asset management firm investing at the cross-section of the infrastructure real asset and technology worlds (in energy, mobility and AI-enabled critical infrastructure).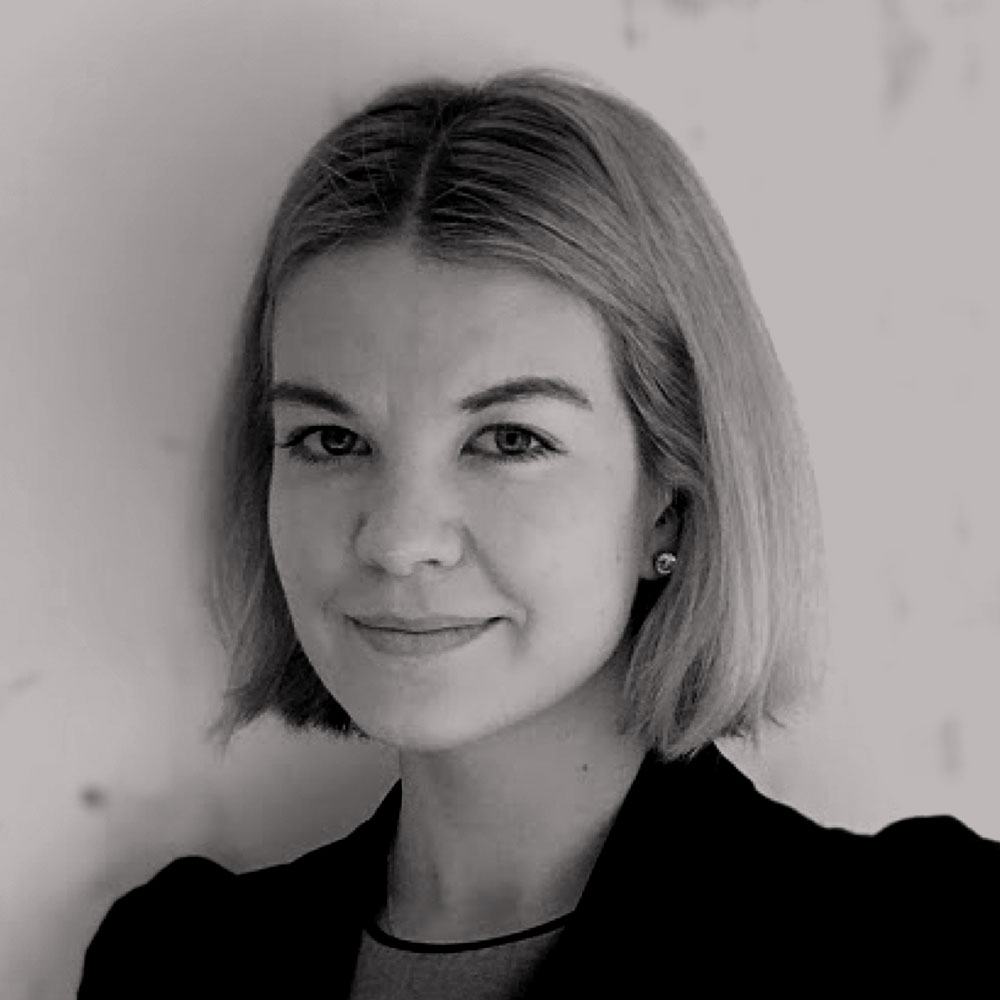 Anneli Teelahk
Policy Officer at the European Association for Storage of Energy
Anneli Teelahk is Policy Officer at EASE - The European Association for Storage of Energy. She joined EASE in August 2019 supporting the advocacy efforts on storage in the EU electricity network codes, the 'Clean Energy for All Europeans' Package and in energy storage technologies. She has experience in the energy sector for 4 years having been dealing with EU energy policy issues over 3 years. Before joining EASE she worked as a lawyer in the Estonian electricity and gas transmission system operator Elering advising on energy market regulation, state aid and data protection. She holds a MA in Law from University of Tartu.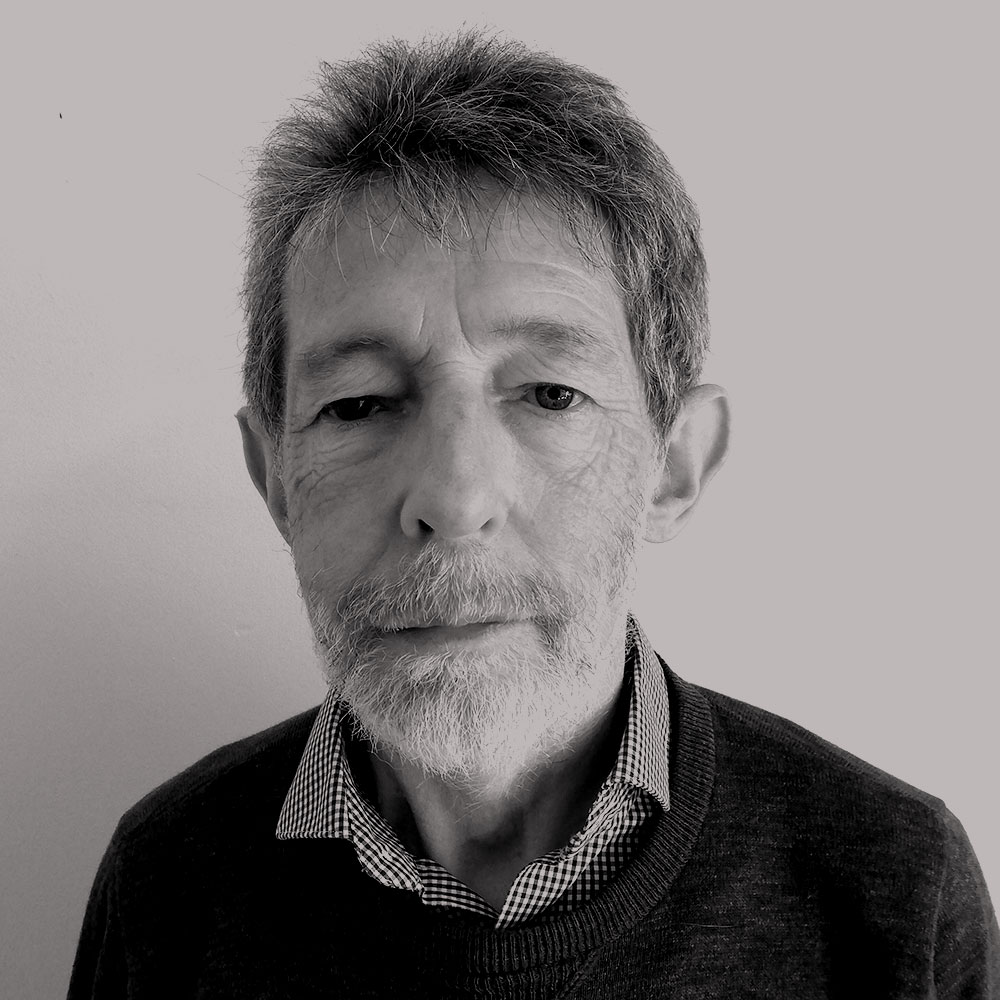 Frank Burke
Technical Advisor to the Irish Energy Storage Association
Frank Burke has an honours degree in electrical engineering from University College Dublin. He has worked for 45 years in the Electricity industry in Ireland (38 years in ESB) and has extensive experience in electricity generation and supply and also electricity markets including system services. He has assisted Schwungrad Energie Ltd. in building a dynamic energy storage demonstration project to provide system services to EirGrid. He is now assisting Lumcloon Energy which is developing 200MW of Battery Energy Storage Plants and he is the Technical Advisor to the Irish Energy Storage Association. He is a fellow of the Institute of Engineers of Ireland.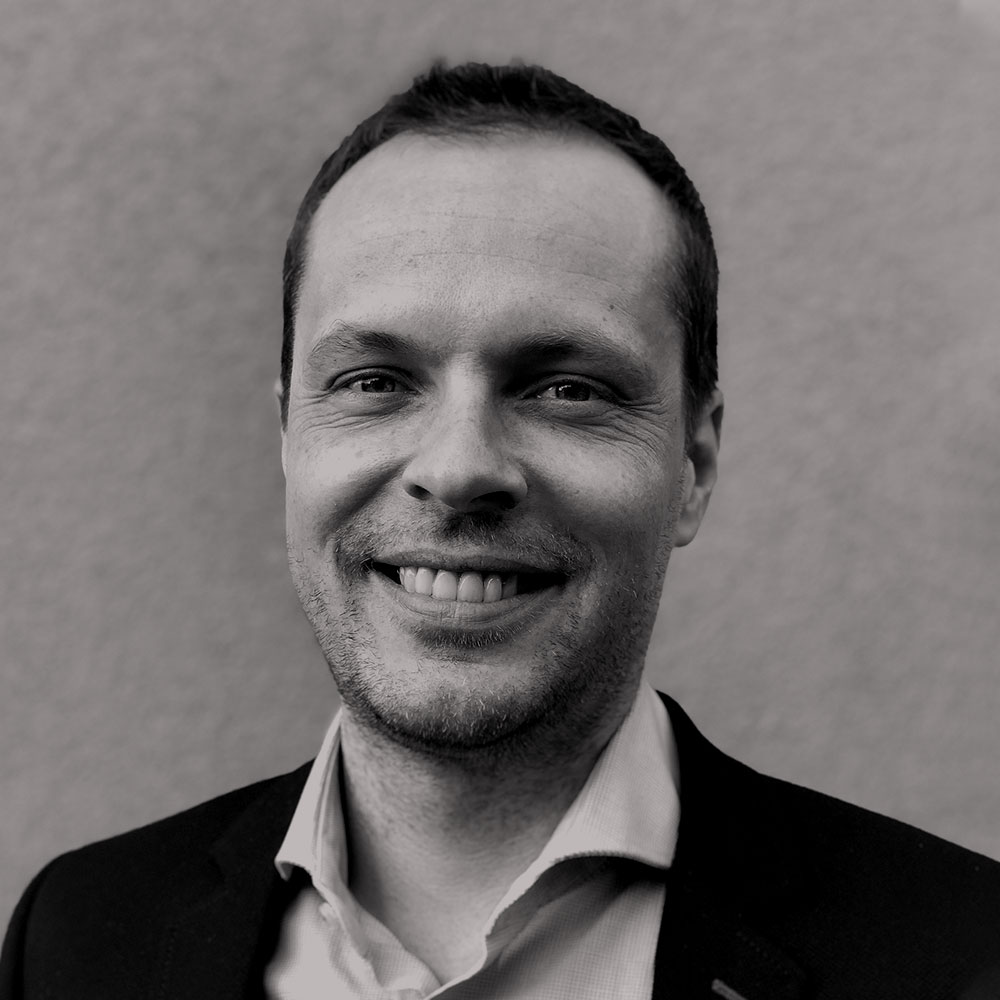 Peter Hegeduš
Managing Partner of SynCo Group's Energy Division
Peter has spent a decade working across the renewable energy sector specializing in wind, solar, hydro energy and energy efficiency. Peter holds a position of Chairman of Slovak National Hydrogen Association and energy expert of Slovak Association of Photovoltaic Industry. As a Managing Partner of SynCo Group's Energy Division, Peter has been responsible for company and business strategy, project development and financial management. His experience includes both project and corporate level management, and this has seen him hold key roles in the development, construction and operations of SynCo's RES project portfolio in Central European countries. Prior to joining SynCo, Peter worked at banking sector. Peter is a graduate of the University of Economics in Bratislava, where he majored in Business Management and Corporate Finance.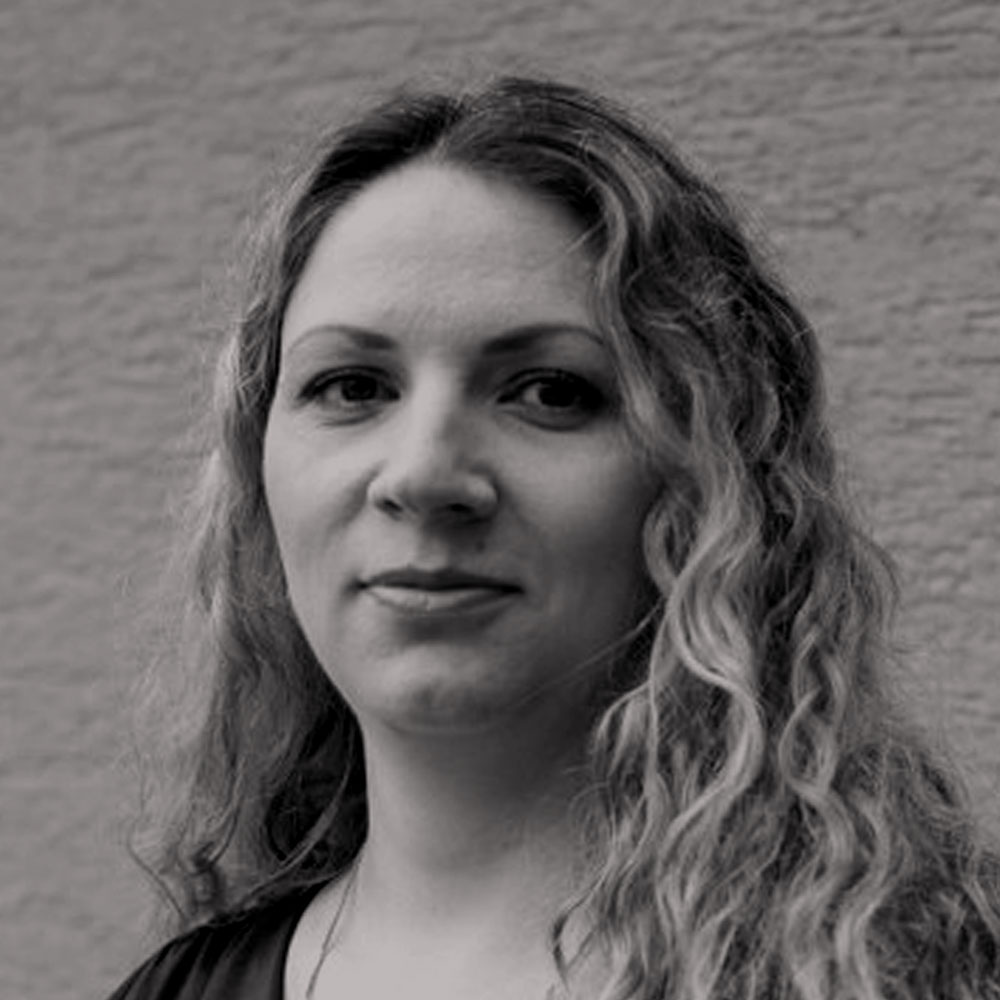 Andrea Straková Fedorková
Associate Professor at Pavol Jozef Safarik University
Andrea Straková Fedorková is an Associate Professor at Pavol Jozef Safarik University and currently she is a director of NATO project "Development of New Cathodes for Stable and Safer Lithium-Sulphur Batteries". Project covers the whole value chain from researchers to companies where a small pre-commercial prototype of a sulfur/lithium battery, based on an innovative concept of sulfur graphene composites, will be accomplished. The project is focusing on the development of new sulfur-based composite cathode materials suitable for high energy lithium-ion batteries. These materials will address questions concerning safety, environmental compatibility, price and efficiency. Project. She is the author and co-author of 30 research papers on Li-ion batteries published in international scientific journals and one EU patent on Li-S batteries. She is laureate of the Award of the President of Slovak Republic Ivan Gašparovič Students´ personality of Slovakia 2010, L'Oréal- UNESCO For Women in Science Award 2018 Slovakia and IUPAC award "Periodic Table of Young Researchers".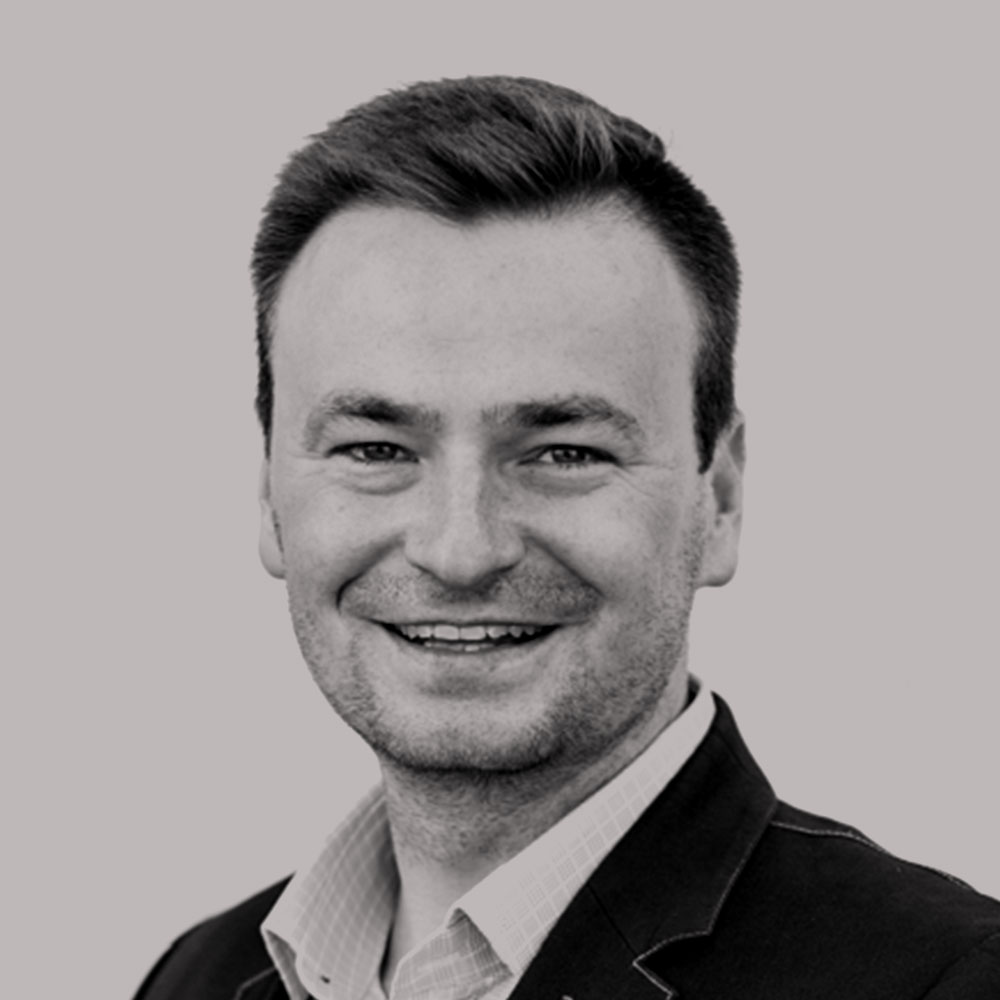 Jan Fousek
Director of the Association of Energy Storage and Batteries AKU-BAT CZ
He is the director of the Association of Energy Storage and Batteries AKU-BAT CZ, which facilitates the development and utilization of high-capacity energy storage solutions. He also acts as the chairman of the supervisory board of the Czech Solar Association, where he is responsible for the union's agenda/public affairs, and attending international conferences and delegations. As a representative of the AKU-BAT association, Mgr. Jan Fousek is also a member of the board of directors of the Modern Energy Union, which brings together all associations of the relevant unions in the Czech Republic. He has been active on the energy market since 2007. In 2011 - 2016 he was the co-owner and executive director of Virtuse Energy - one of the largest european emission allowance and electricity traders. He was the first foreign entrepreneur in the world whose company entered the arising chinese emissions market, which he, by the way, on the basis of his european experience, helped develop.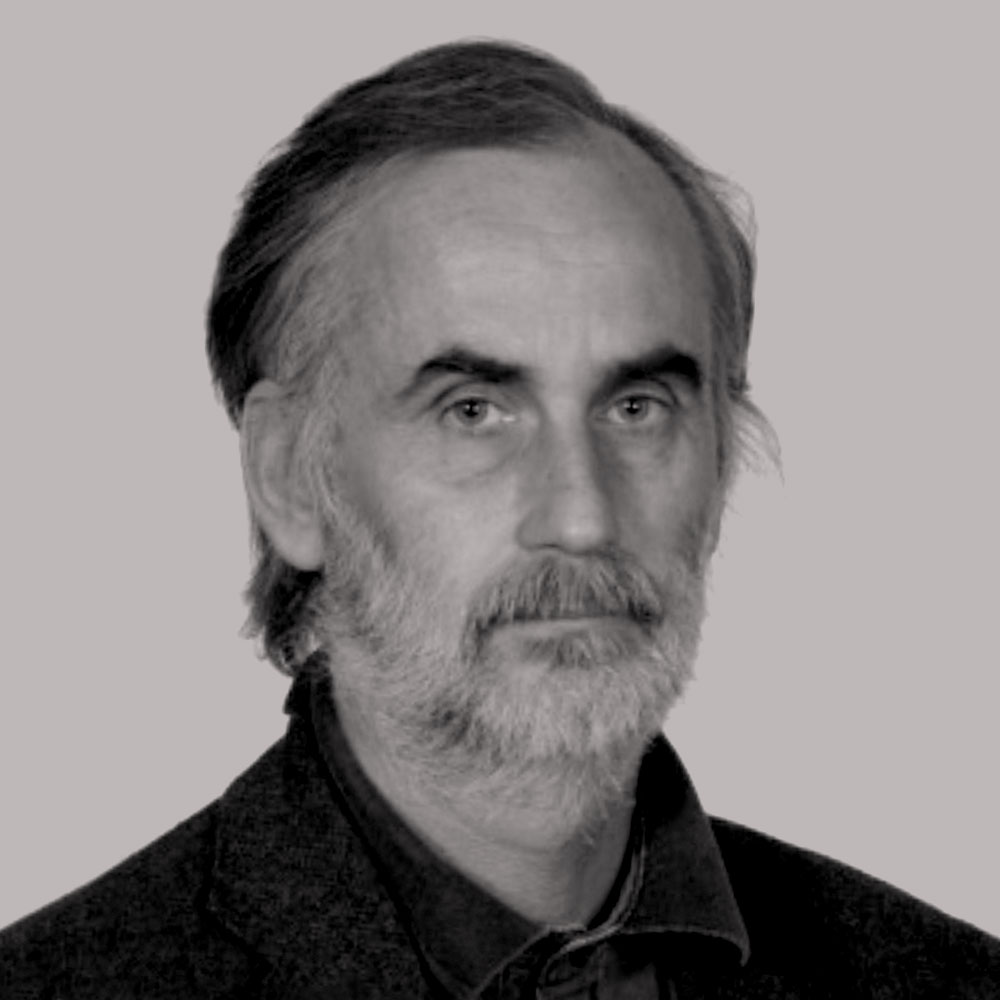 Karol Fröhlich
Research Director at the Centre of Advanced Materials Application, Slovak Academy of Sciences
Karol Fröhlich is a senior scientist and research professor at the Centre of Advanced Materials Application (CEMEA) and Institute of Electrical Engineering at Slovak Academy of Sciences. His main research areas include "Solid state physics and technology" with focus to application of thin oxide films to electronic devices. In the last period he has engaged in research and development of batteries. He is author or co-author of more than 130 publications in international peer-review scientific journals, more than 60 presentations at international scientific conferences. He received more than 1000 citations registered by the Web of Science database (HI 21). Dr. Fröhlich has been responsible scientist for projects in EU Framework Programmes and national projects (APVV, VEGA). He holds award Chevalier dans l'Ordre des Palmes Académiques, granted by the French Ministry of Education and Research (2009).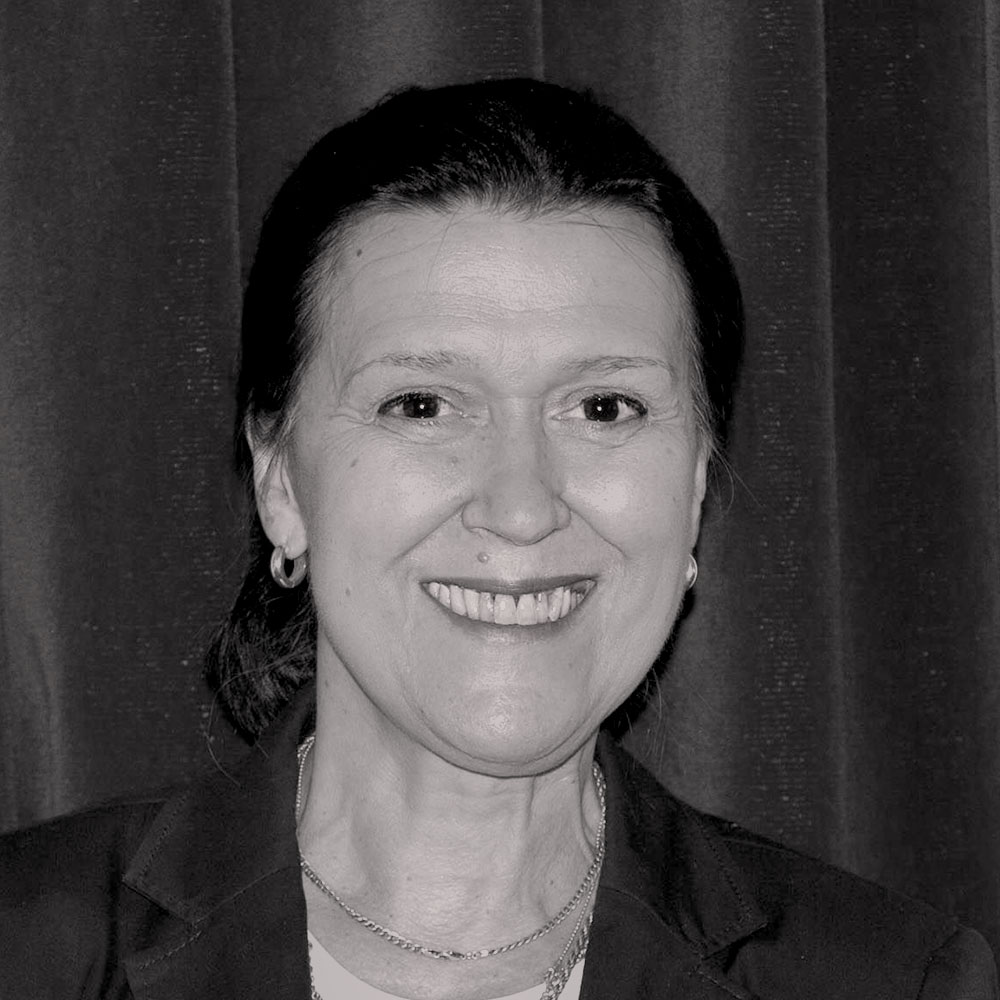 Eva Majková
Director at Centre for Advanced Material Application, Slovak Academy of Sciences
Eva Majkova is senior scientist, research professor (D.Sc.) at the Centre for Advanced Materials Application CEMEA, Slovak Academy of Sciences and Institute of Physics, Slovak Academy of Sciences. Her main research area is nanoscience and nanotechnology with focus to thin film layered structures and low dimensional nanomaterials for sensing, photovoltaics and plasmonics. Recently she has joined to research and development of inovative structures for energy conversion and storage. She is author/coauthor of more than 200 papers published in recognized international journals and 5 chapters in international monographs. She received more than 800 citations nad above 30 invited lectures at the international conferences (HI 18) . Dr. Majkova has been responsible scientist for various international and national projects. She is national representative to the ERC-FET-MSCA Configuration (H2020), member of the Steering Committee of M ERA Net program and Socius ordinarius, Academia Europaea Scientiarum et Artium, Vienna.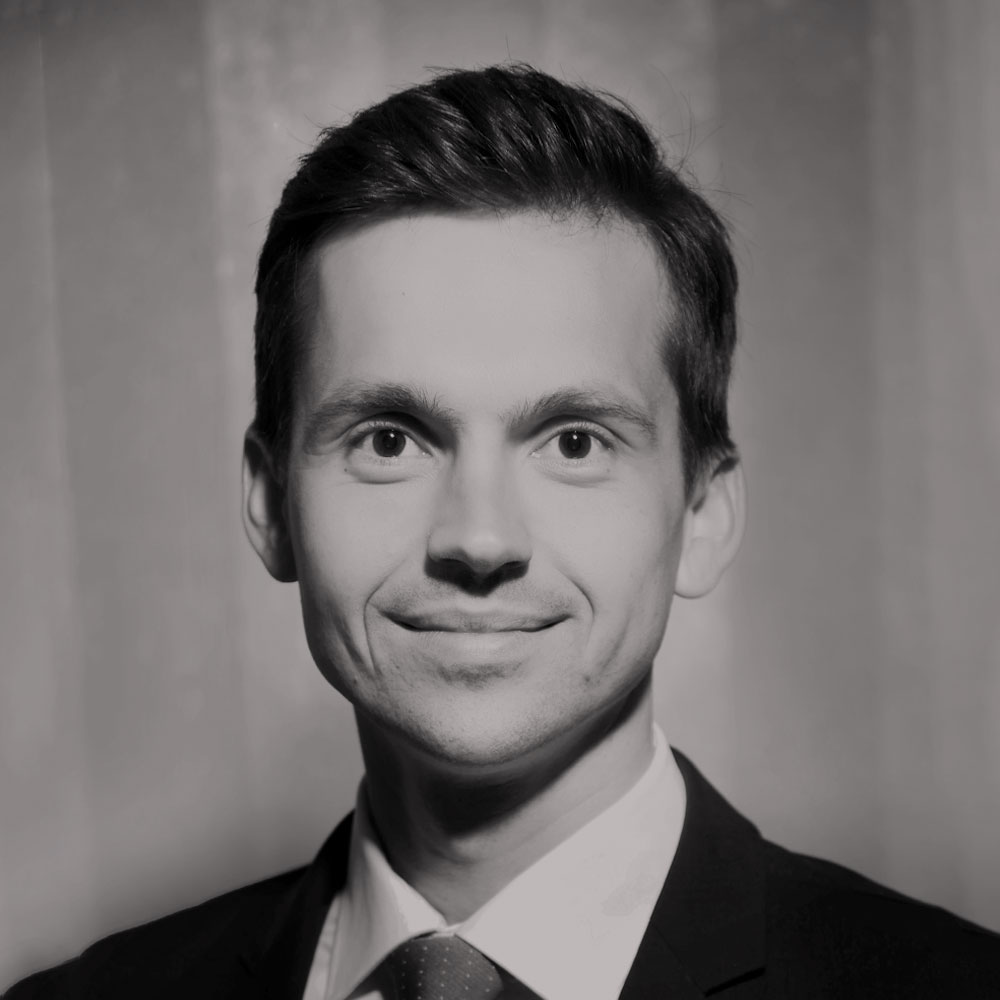 Pavol Krokoš
Project Manager at InoBat
Pavol joined inobat as a project manager in 2019 and he is primarily responsible for project execution and onboarding of technological as well as strategic partners. Pavol brings to inobat his extensive experience from construction industry and finance. Prior to joining InoBat, Pavol gained valuable experience in managing various modular building projects in Germany, Austria and the Czech Republic. Handling and monitoring projects valued at millions of euros with notable customers shaped his project management skills and business attitude significantly. While having responsibilities in the development part, Pavol was also accountable for the financial side of projects and worked in direct contact with investors and banks. Right after completing his studies, Pavol served as a financial process development manager at METRO GROUP in Düsseldorf. Pavol was responsible for transition management for Global Business Services organization and completed projects of transferring the finance processes of METRO Cash & Carry in various countries into METRO Share Service Centres. Besides transition management, Pavol participated in the creation of business cases for strategic projects of the Group. Pavol graduated with Masters degree from the University of Economics in Prague, Faculty of Finance and Accounting, with specialization in Corporate Finance and Business Valuation. During his studies, Pavol completed a semester abroad in Germany and the United States.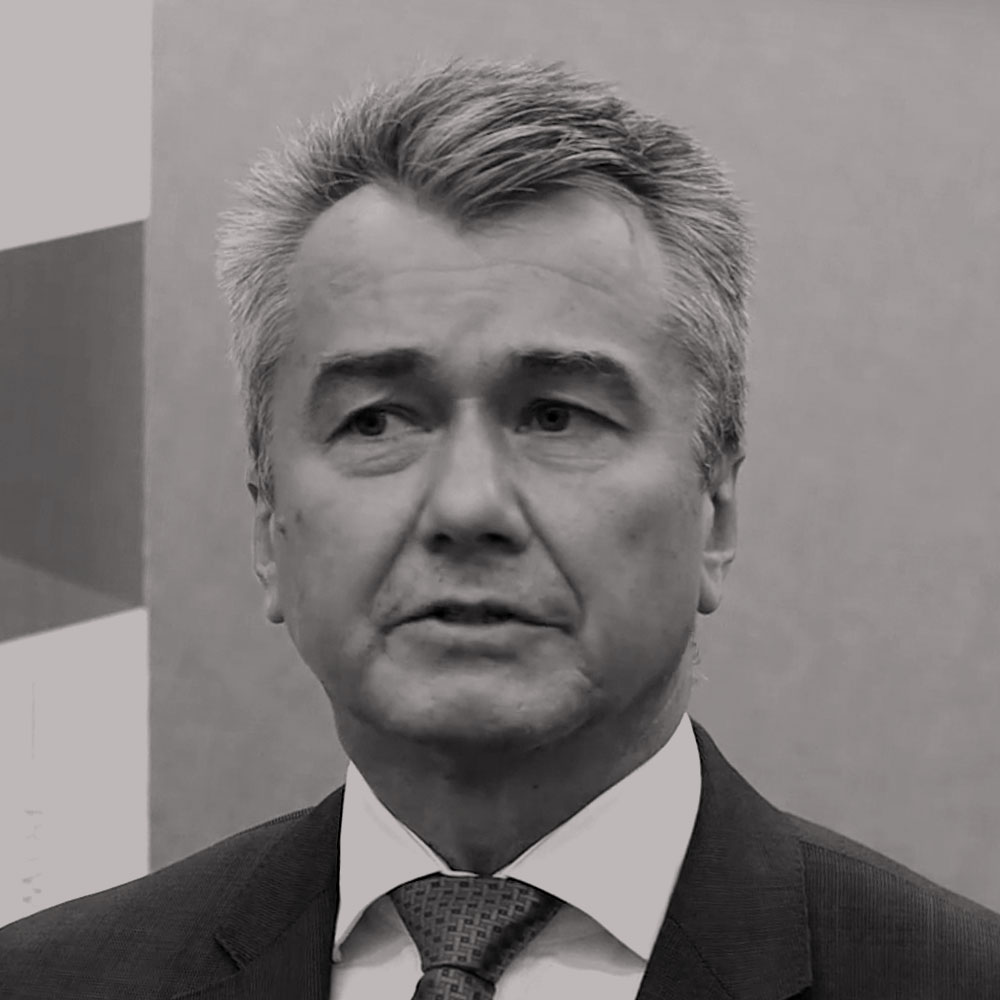 Juraj Nociar
Head of Cabinet of Vice-President Šefčovič
Juraj Nociar was Head of Cabinet of Mr. Šefčovič during his term as Commissioner for inter-institutional relations and administration, from 2010 to 2014. Before joining the European Commission Mr. Nociar have been twice posted at the Permanent Representation of the Slovak Republic to the EU, recently as the Deputy Permanent Representative and held several positions in the Slovak Ministry of Foreign Affairs, notably the Director for Economic and Legal Relations with the EU and the Director General for European Affairs.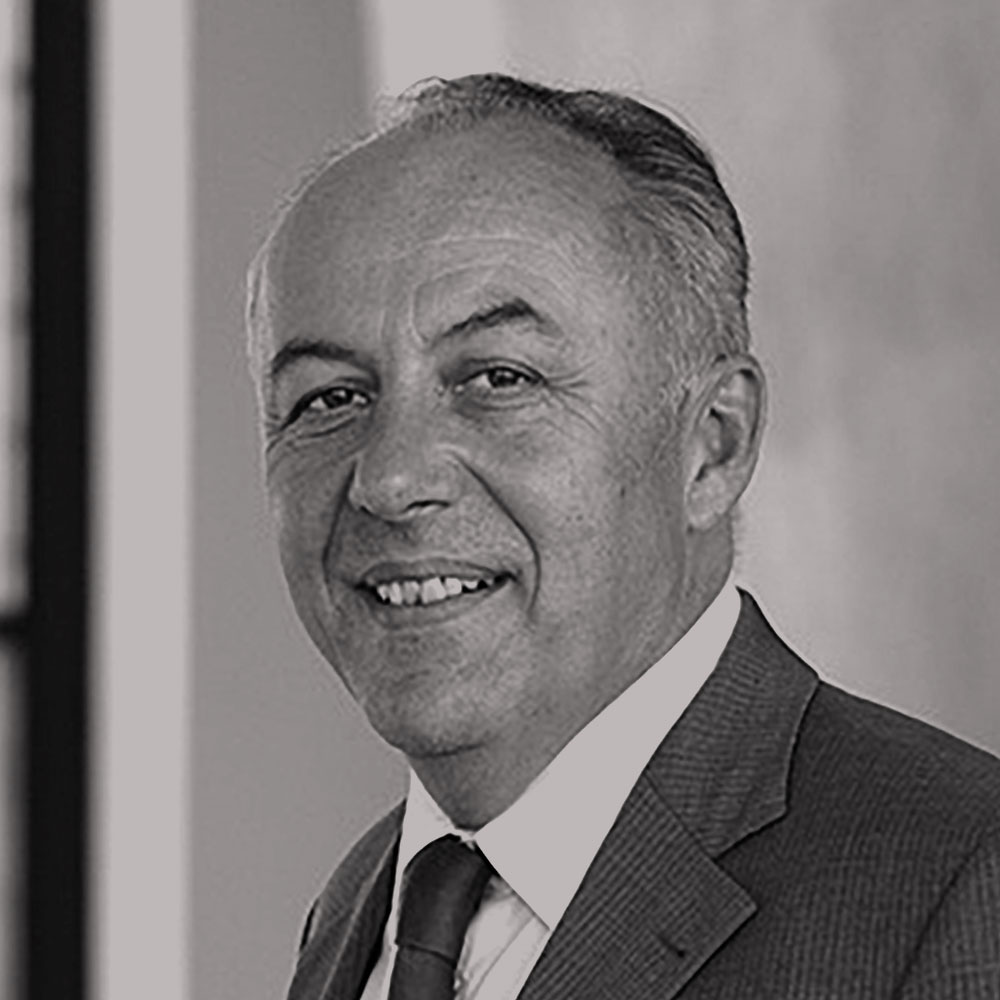 Matthias Machnig
Head of Industrial Strategy at InnoEnergy
Matthias Machnig was Minister of Economics, Labour and Technology in Thuringia, State Secretary in the Federal Ministry of Transport and Environment and until April 2018 in the Federal Ministry of Economics and Energy, where he was responsible for the departments of Industrial Policy, Foreign Trade Policy, Innovation, IT and Communication Policy and SME Policy. Since December 2018, he has been Head of Industry Strategy for InnoEnergy, where he helps building up a battery industry in Europe with the stakeholders of the European Battery Alliance (EBA), commissioned by the EU. The transformation of the automotive industry in connection with energy policy issues in the field of mobility is a core area of his work.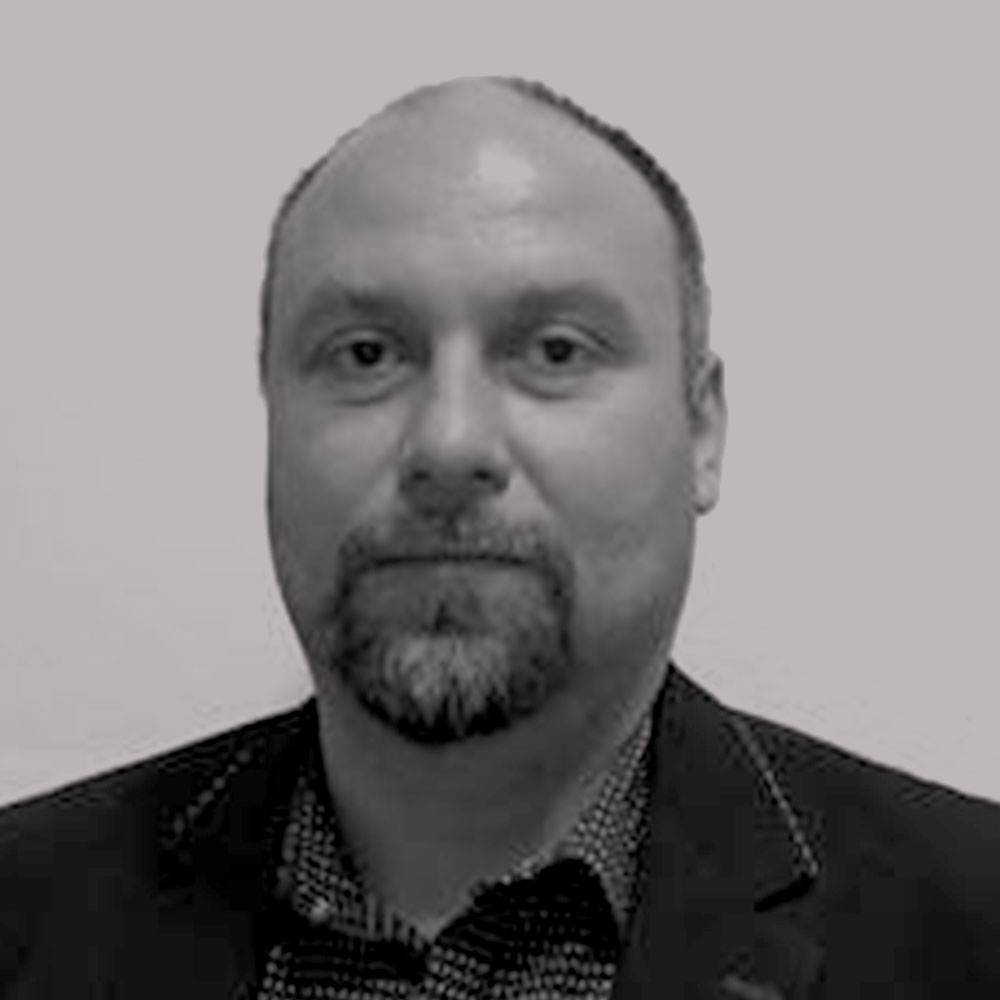 Peter Drgoňa
Head of Department of Mechatronics and Autotronics, University of Žilina
doc. Ing. Peter Drgoňa, PhD. is since 2014 head of Department of Mechatronics and Autotronics at the University of Žilina. He is also part of the Department of Mechatronics and Electronics and the Faculty of Electrical Engineering and Information Technology. Peter´s main research areas concern control systems - control of power flow in electric vehicles between energy storage and drive systems as well as controlling the flow of energy between battery power tanks and the network. Peter also deals with research and development of battery management systems, reducing the energy performance of buildings by using renewable energy sources and research of possibilities of cooperation between RES and battery packs.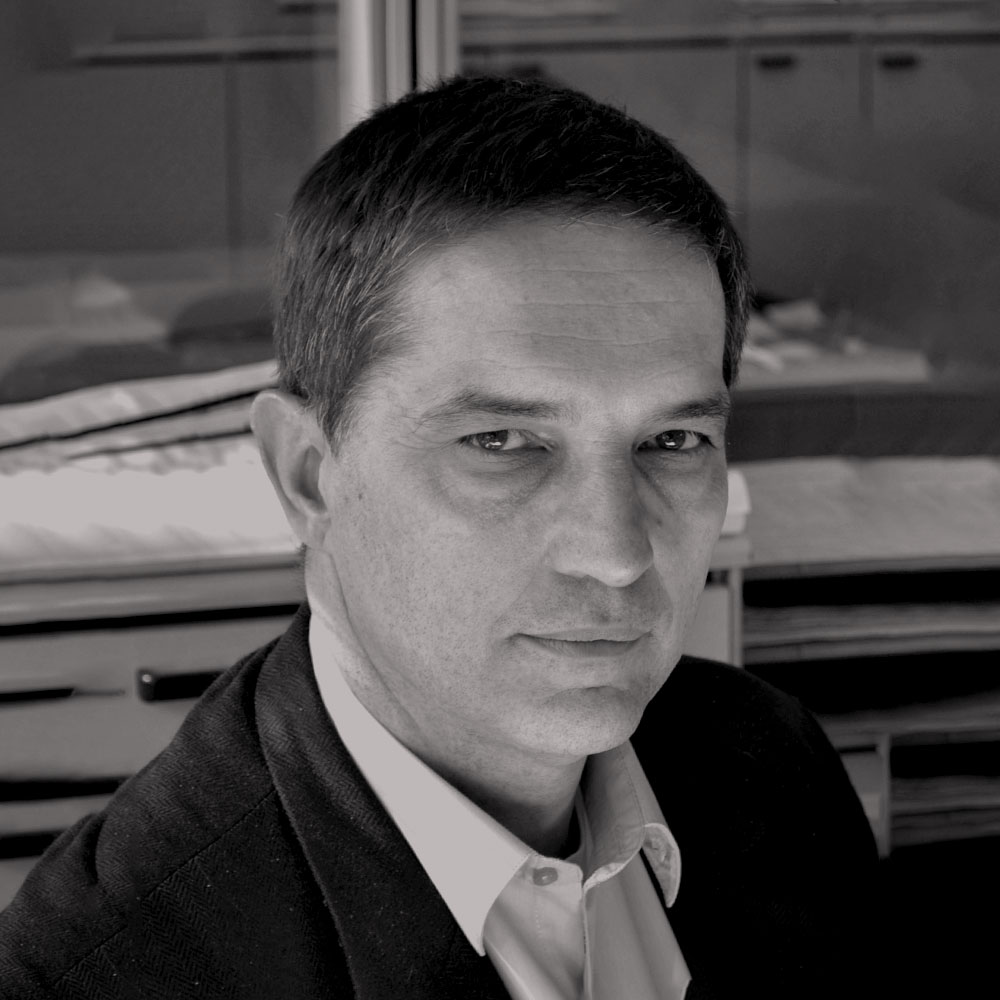 Stefano Saguatti
Senior Battery Expert at Manz Italy, Board member of European Technology and Innovation Platform (ETIP)
Stefano was recently Elected as Board member of European Technology and Innovation Platform (ETIP) representing R&I for Cell design and Manufacturing sector. His area of expertise is electrical design and engineering grounds related to automated machinery controls. He acquired experience in the field of Advance electrochemical energy storage devices production technology R&D&I, battery machinery international sales and Marketing. With more than 35-year experience in Lithium cell battery manufacturing automation process and technology, he participated to the most important International Advance Electrochemical energy technology R&D meetings and seminars and worked as a core member in Regional, National and European Union research projects on FP5-6-7. He created and developed the Arcotronics battery business units.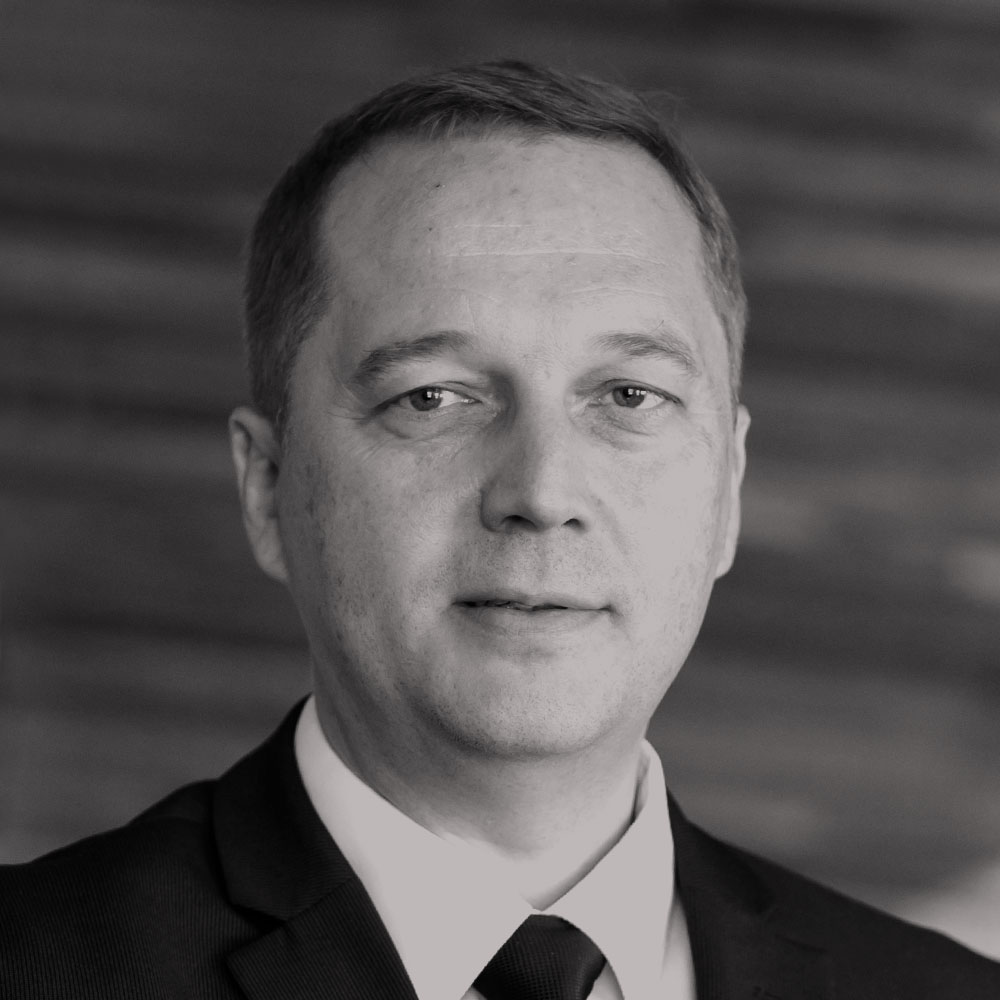 Marek Senkovič
Chief Financial Officer, Slovnaft
Marek Senkovič joined Slovnaft in 2006 as the chief economist responsible for the monitoring of the commodity and financial markets' development and being involved in various business activities. In June 2018 Marek has become the Chief Financial Officer of Slovnaft, a.s.. Besides that Marek represents the domestic oil companies in the BoD of the Slovakian Emergency Oil Stocks Agency. Before joining Slovnaft, between 1997-2005, he worked in Istrobanka Slovakia at different positions in investment banking and was also the member of its the Supervisory Board.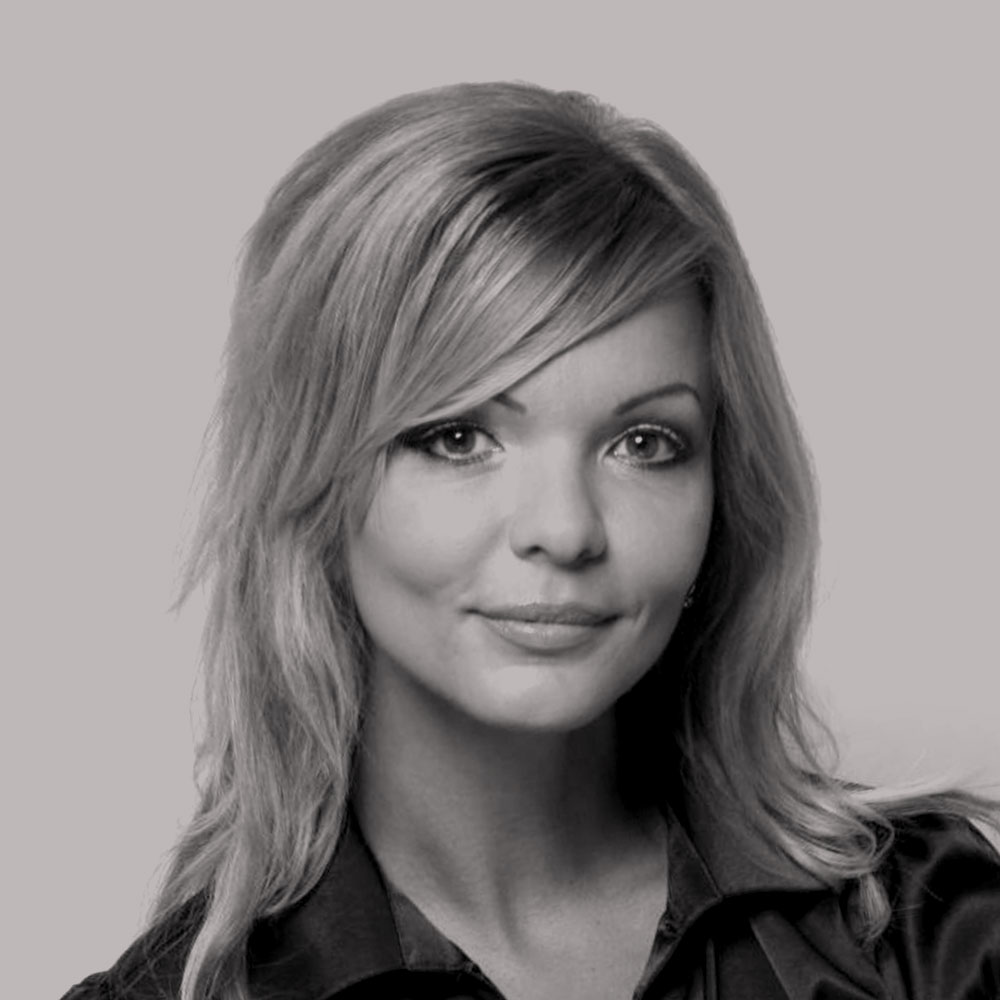 Denisa Žiláková
Director General of the Section of Central Coordination Body under the Deputy Prime Minister's Office
Ms. Žiláková holds an MA degree from the Faculty of Law at the Comenius University in Bratislava. She continued with a university semester study program in Paris and later on received M.Phil. from the University of Economics in Bratislava. She successfully accomplished her studies of European Law at the King´s College in London as well. In 2015 she received a degree Master of European Funds from the European Academy of Taxes, Economics and Law in Berlin and in 2018 Master of Business Administration from Cambridge Business School Prague. During 2001-2005 Ms. Žiláková worked for the European Commission as a legal counsellor regarding management of pre-accession European funds. Between 2005 and 2006 she participated in the preparation of the National Strategic Reference Framework for 2007-2013 and as of 2006 she was responsible for the preparation and monitoring of the European projects as a Director at the Ministry of Finance. In 2012 she joined the Ministry of Transport where she was the Head of Managing Authority responsible for EU funds for transport infrastructure under OP Transport and its successor OP Integrated Infrastructure. In 2016 she became Director General at the Deputy Prime Minister's Office. She holds expertise in a number of programmes of the European Commission (Horizon 2020, INTERREG III B, CEF) and European Investment Bank. Ms. Žiláková is a Member of the Board in Slovenská cestná spoločnosť (Slovak Road Society). She is also a Member of the Board of Supervisors in Verejné prístavy, a.s. (Public Ports, a joint-stock company) and she holds the same position also in the Slovak Investment Holding.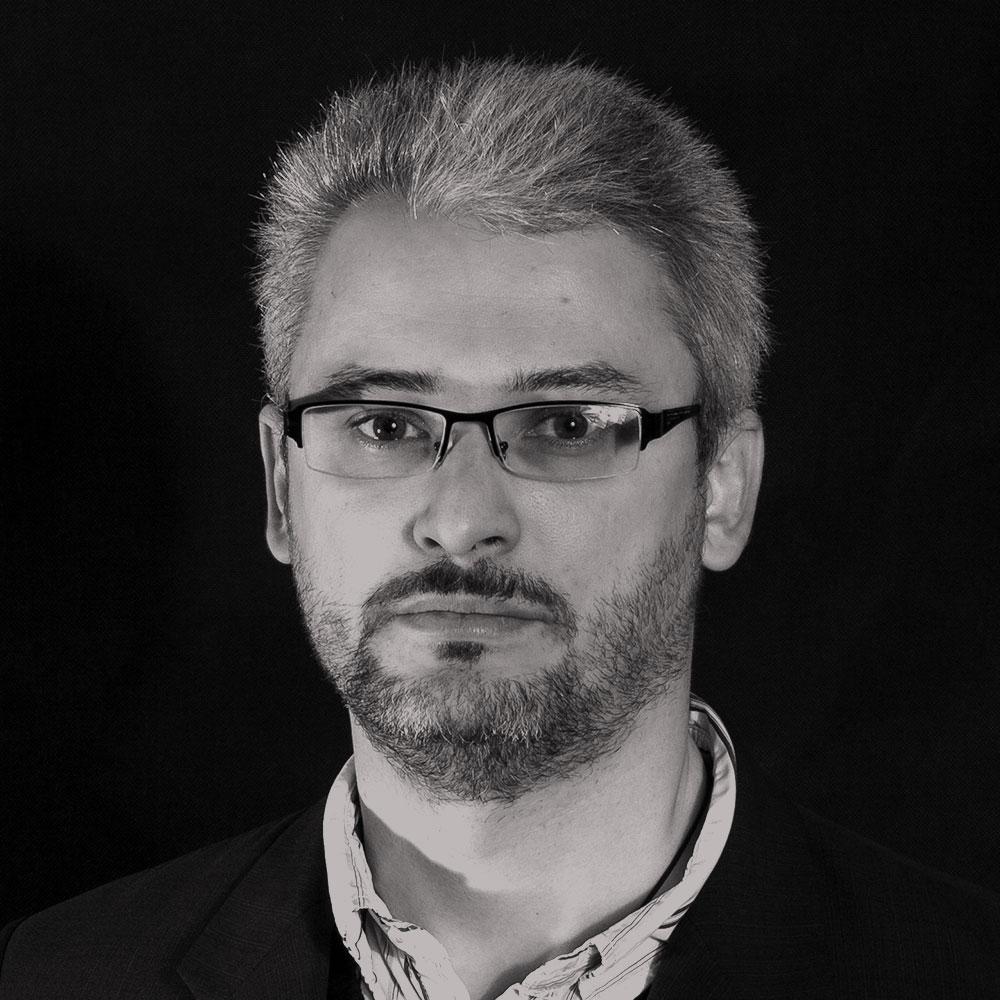 Michal Baláž
Director of Development Projects at MSM Group
Michal Baláž is a graduate of the Faculty of Economics UMB, Banská Bystrica, where he majored in Management and marketing. Michal also finished his Ph.D. study at UMB - management and business economics. In 2017 Michal has become development director for MSM GROUP / MSM Martin, s.r.o. / MSM holding. He is responsible for the strategic development of the MSM Group (Acquisition projects/ToT projects/ Sale of companies/Investment projects/Interim manager). Last relevant projects he participated in - Since 04/2019 MSM Martin, s.r.o. - a company originating in three production plants – realization of dividing into 3 separate companies. Management of the division process (economic area, legal area, financial area, accounting area, tax area). Since 10/2019 Chairman of the Board of Directors of VÝVOJ Martin, a.s. - Change of a company to a project-development company. Change of strategy, synergy with other companies in MSM GROUP. Since 04/2019 InoBat, j.s.a. project - become a shareholder - financing, activities leading to acceleration creating of JV with world relevant companies in the area of electric cars batteries, high capacity energy storages, hydrogen drive. From April 2018 to February 2019 MSM Martin, s.r.o - Plant Trenčín as - Interim Manager - Executive Director- responsible for the restructuring of the plant: setting strategy, structure, sales, results, new production, planning. Responsible for 7 departments and 210 employees. Michal is experienced with adequate knowledge of plant operations processes(production, quality, purchasing, logistics, controlling, sales, HR, safety). From November 2017 to February 2018 he also became company 14. OKTOBAR d.o.o. in Serbia – as Interim Manager – Executive Director he was responsible for the stabilization of company after taking over the company from the bankruptcy, stabilization of personnel, start of the new production, financing, key staff. From July 2017 to September 2017 - selling of the automotive plant - supplier of ContiTech Vibration Control Slovakia with the next transfer of production to company GOTEC until December 2018.
Organizer
Slovak Battery Alliance is an executive platform for cooperation between the public and private sectors, innovators, academia and financial institutions. Its aim is to provide support for long-term competitiveness, pooling and mobilizing the resources of its members in order to establish and raise awareness of an innovative and competitive battery ecosystem in Slovakia and abroad.
Stay Tuned for 2020
Subscribe to our newsletter and stay updated with latest news for upcoming event.